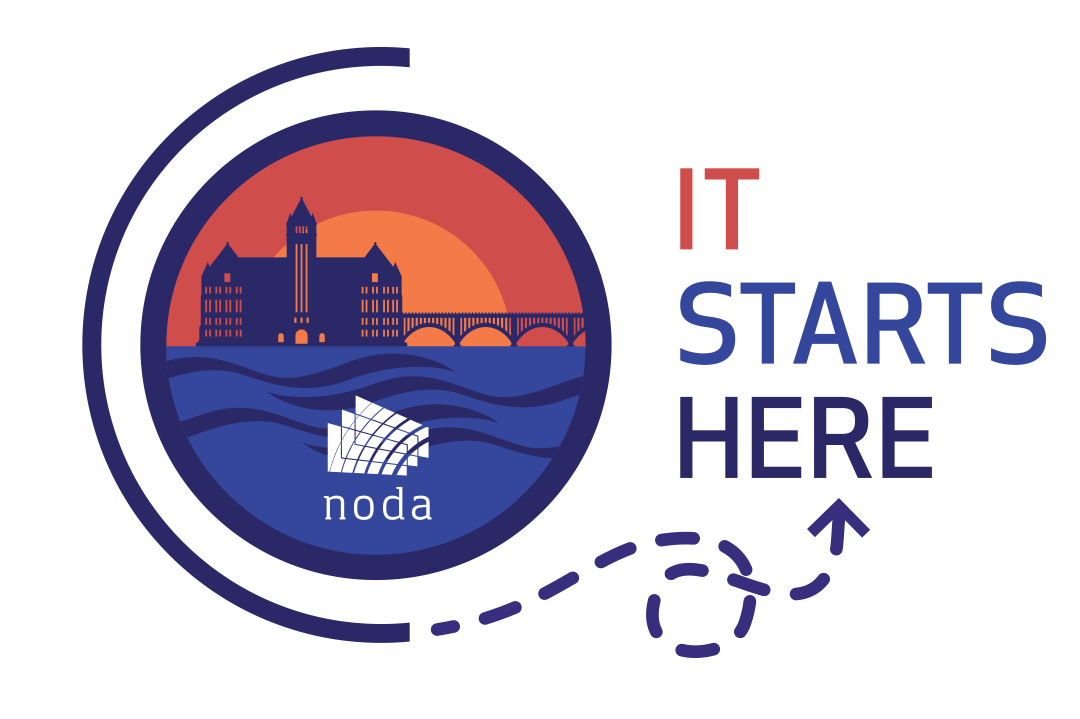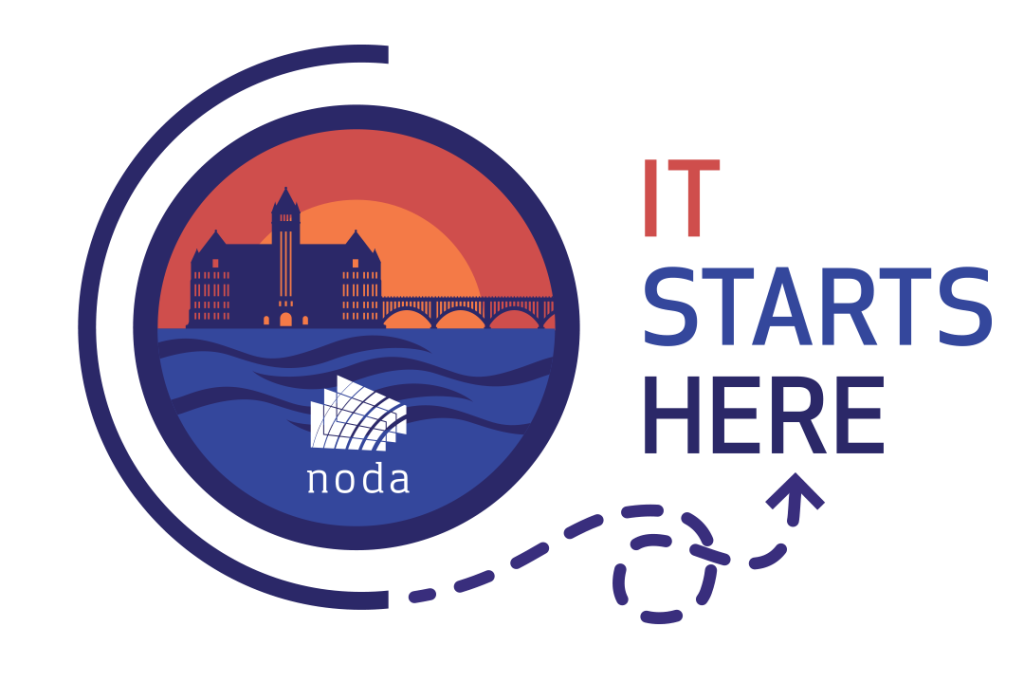 2023 NODA Annual Conference
October 15–18 | Minneapolis, MN
Sponsored by Penguin Random House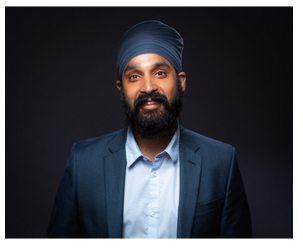 Dr. Simran Jeet Singh is Executive Director of the Aspen Institute's Program on Religion & Society and author of The Light We Give: How Sikh Wisdom Can Transform Your Life (Riverhead, Penguin Random House). Recognized among TIME Magazine's sixteen people fighting for a more equal America, he is a Soros Equality Fellow with the Open Society Foundations, Senior Adviser on Equity and Inclusion for YSC Consulting, and a Visiting Professor at Union Seminary. Simran is a regular contributor to TIME, CNN, and The Washington Post, a monthly columnist for Religion News Service, and the author of the bestselling children's book Fauja Singh Keeps Going. He lives with his family in New York City.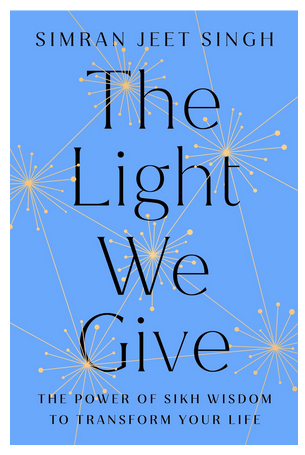 The Light We Give: How Sikh Wisdom Can Transform Your Life
As a boy growing up in South Texas, Simran Jeet Singh and his brothers confronted racism daily: at school, in their neighborhood, playing sports, and later in college and beyond. Despite the prejudice and hate he faced, this self-described "turban-wearing, brown-skinned, beard-loving Sikh" refused to give in to negativity. Instead, Singh delved deep into the Sikh teachings that he grew up with and embraced the lessons to seek the good in every person and situation and to find positive ways to direct his energy. These Sikh tenets of love and service to others have empowered him to forge a life of connection and a commitment to justice that have made him a national figure in the areas of equity, inclusion, and social justice.
The Light We Give lays out how we can learn to integrate ethical living to achieve personal happiness and a happier life. It speaks to those who are inspired to take on positive change but don't know where to begin. To those who crave the chance to be empathetic but are afraid of looking vulnerable. To those who seek the courage to confront hatred with love and compassion. Singh reaches beyond his comfort zone to practice this deeper form of living and explores how everyone can learn the insights and skills that have kept him engaged and led him to commit to activism without becoming consumed by anger, self-pity, or burnout.
Part memoir, part spiritual journey, The Light We Give is a transformative book of hope that shows how each of us can turn away from fear and uncertainty and move toward renewal and positive change.
Sponsored by Simon & Schuster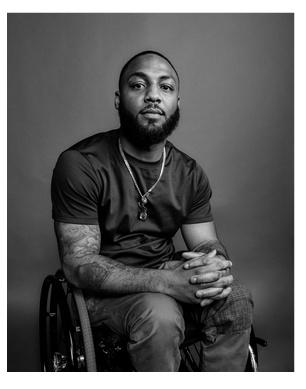 Leon Ford, a native of Pittsburgh, is an award-winning entrepreneur, author, international speaker, community organizer, and activist who has devoted his life to the betterment of his community and ending police brutality. He is the cofounder of The Hear Foundation, an organization that brings community leaders, Pittsburgh police, and residents together to build a safe, thriving community for all. He executive produced the Cannes Film Festival award-winning documentary Leon in 2019 and is a member of The Aspen Institute's Inaugural Civil Society Fellowship. Follow him on Twitter @LeonFordSpeaks.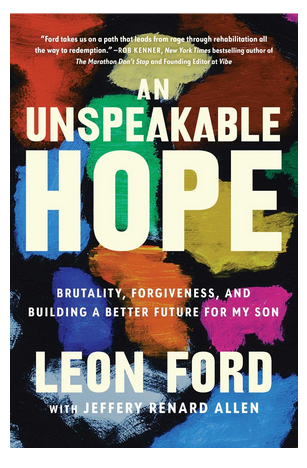 An Unspeakable Hope: Brutality, Forgiveness, and Building a Better Future for My Son
In 2012, nineteen-year-old Leon Ford was shot five times by a Pittsburgh police officer during a racially charged traffic stop stemming from a case of mistaken identity. When he woke up in the hospital, he was faced with two life-changing realities: he was a new father, and he was paralyzed from the waist down. Leon found the only way to move forward was to let go of his bitterness and learn to practice forgiveness.
Now, in this memoir and manifesto, Leon illustrates how this harrowing experience has inspired a deep reckoning with the issues his community is facing, not only with police brutality, but also an epidemic of street violence, toxic masculinity and its impact on Black fatherhood, and the lack of disability rights and mental health access in disenfranchised communities. In the wake of countless similar shootings across the country, Leon details how he turned towards social activism, dedicating himself to bridging the gap between the police and the communities they are supposed to serve.
With a voice filled with "healing, triumph, and resilience" (Shaka Senghor, bestselling author of Writing My Wrongs), Ford offers fresh, counterintuitive ways we can effect social change. Leon shows us how, together, we can move away from retribution and towards transformative justice in order to end police brutality and heal as a country. As he once said, "Lead with love. Start compassionate conversations even with individuals and systems that have caused you pain. I know from experience that you can make your pain purposeful."
Sponsored by Simon & Schuster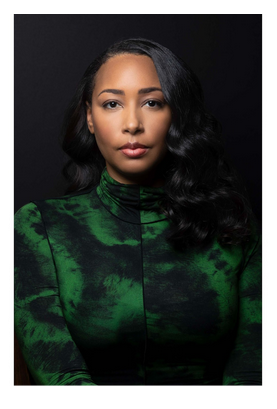 Safiya Sinclair was born and raised in Montego Bay, Jamaica. She is the author of the poetry collection Cannibal, winner of a Whiting Writers' Award, the American Academy of Arts and Letters' Metcalf Award in Literature, the OCM Bocas Prize for Caribbean Poetry, and the Prairie Schooner Book Prize in Poetry. Cannibal was selected as one of the American Library Association's Notable Books of the Year, was a finalist for the PEN Center USA Literary Award and the Seamus Heaney First Book Award in the UK, and was longlisted for the PEN Open Book Award and the Dylan Thomas Prize.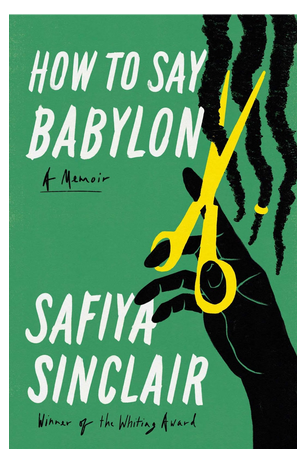 How to Say Babylon: A Memoir
Throughout her childhood, Safiya Sinclair's father, a volatile reggae musician and militant adherent to a strict sect of Rastafari, became obsessed with her purity, in particular, with the threat of what Rastas call Babylon, the immoral and corrupting influences of the Western world outside their home. He worried that womanhood would make Safiya and her sisters morally weak and impure, and believed a woman's highest virtue was her obedience.
In an effort to keep Babylon outside the gate, he forbade almost everything. In place of pants, the women in her family were made to wear long skirts and dresses to cover their arms and legs, head wraps to cover their hair, no make-up, no jewelry, no opinions, no friends. Safiya's mother, while loyal to her father, nonetheless gave Safiya and her siblings the gift of books, including poetry, to which Safiya latched on for dear life. And as Safiya watched her mother struggle voicelessly for years under housework and the rigidity of her father's beliefs, she increasingly used her education as a sharp tool with which to find her voice and break free. Inevitably, with her rebellion comes clashes with her father, whose rage and paranoia explodes in increasing violence. As Safiya's voice grows, lyrically and poetically, a collision course is set between them.
How to Say Babylon is Sinclair's reckoning with the culture that initially nourished but ultimately sought to silence her; it is her reckoning with patriarchy and tradition, and the legacy of colonialism in Jamaica. Rich in lyricism and language only a poet could evoke, How to Say Babylon is both a universal story of a woman finding her own power and a unique glimpse into a rarefied world we may know how to name, Rastafari, but one we know little about.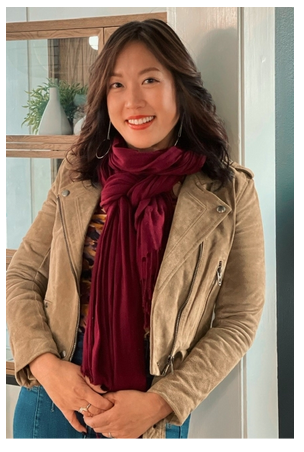 Belle Liang is a professor of Counseling Psychology in the Lynch School of Education and Human Development at Boston College. She is Principal Investigator in the Purpose Lab; her research focuses on positive youth development, including mentoring and relational health in adolescence and young adulthood. She lives in Lexington, MA.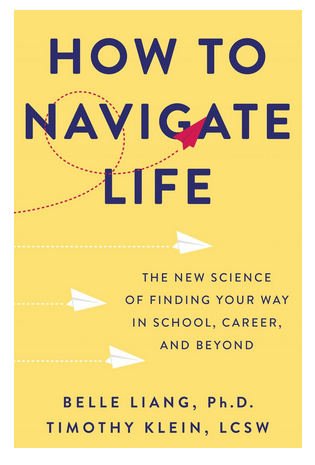 HOW TO NAVIGATE LIFE: The New Science of Finding Your Way in School, Career, and Beyond
Today's college-bound kids are stressed, anxious, and navigating demands in their lives unimaginable to a previous generation. They're performance machines, hitting the benchmarks they're "supposed" to in order to reach the next tier of a relentless ladder. Then, their mental and physical exhaustion carries over right into first jobs. What have traditionally been considered the best years of life have become the beaten-down years of life.
Belle Liang and Timothy Klein devote their careers both to counseling individual students and to cutting through the daily pressures to show a better way, a framework, and set of questions to find kids' "true north": what really turns them on in life, and how to harness the core qualities that reveal, allowing them to choose a course of study, a college, and a career.
Even the gentlest parents and teachers tend to play into pervasive societal pressure for students to PERFORM. And when we take the foot off the gas, we beg the kids to just figure out what their PASSION is. Neither is a recipe for mental or physical health, or, ironically, for performance or passion. How to Navigate Life shows that successful human beings instead tap into their PURPOSE—the why behind the what and how. Best of all, purpose is a completely translatable quality to every aspect of life, from first jobs to last jobs and everything in between.