The charge of the Fundraising Committee is to develop a fundraising plan for the NODA Excellence Fund to provide financial grants for NODA members to participate in NODA experiences and leadership as well as support strategic philanthropic goals for the Association.
To meet this charge, the Committee will:
Facilitate the application and review process for NODA Excellence Fund requests;
Develop fundraising goals annually and develop a strategy for reaching financial goals;
Explore potential external sponsorship or partnerships to support NODA general operating fund;
Oversee the NODA Circle of Excellence nominee selection and promotion.
Committee Chair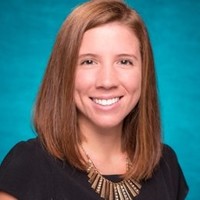 Stephanie Pegullian, Chair stephanie.peguillan@wagner.edu
Committee Membership
At least three general Association members
One general Board of Directors member
NODA Secretary / Treasurer
One Association staff partner – Executive Director
Board of Directors member will be appointed by the President
Committee Member Term
Committee members will serve two-year terms and may serve up to two consecutive terms.
Board of Directors member will serve a one-year term and may serve consecutive terms.
Currently this committee meets the third Thursday of the month.
Visit the Community Calendar for committee meeting dates.